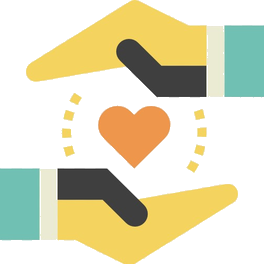 Always driven by excellent customer service and a sense of responsibility towards our customers.We respect our customers above all else.

Encourage teamwork and innovation among staff, provide them with continuous training and development as well as recognize and reward their good performance.

Practice integrity, continuous development and high business ethics.Foster relationship with customers, suppliers and the general community.
Largest Data & Internet Service Provider in Bangladesh
Triangle Services Limited is an Internet Services Provider initiative of the Leased Optical Fiber Network across the city of Dhaka and Chittagong measuring about 300 Km of Underground and Own Optical Fiber Network in Bangladesh measuring about 10000 Km of Aerial. Triangle offers state-of-the-art Managed Network Services to enterprises across all verticals. Triangle operates through 10 Gbps Optical fiber mesh and 1 Gbps Wireless ring with multi network of POP's across the city of Dhaka and is in the process of similar networks across other cities.Be it a small, medium or a large enterprise we have proven solution for each and every need. Our network presence and experience in the field of telecom & IT combined with direct support across offers our esteemed clients a high degree of satisfaction. Triangle offers a complete range of network solutions like Internet, Data Connectivity, Network Management Services, Data Center and Co-location Services and Value-Added Services like Internet Telephony, World famous networking and business equipment etc.